WAMU Delivers Powerful Marketing Impact
Sponsorship Drives Results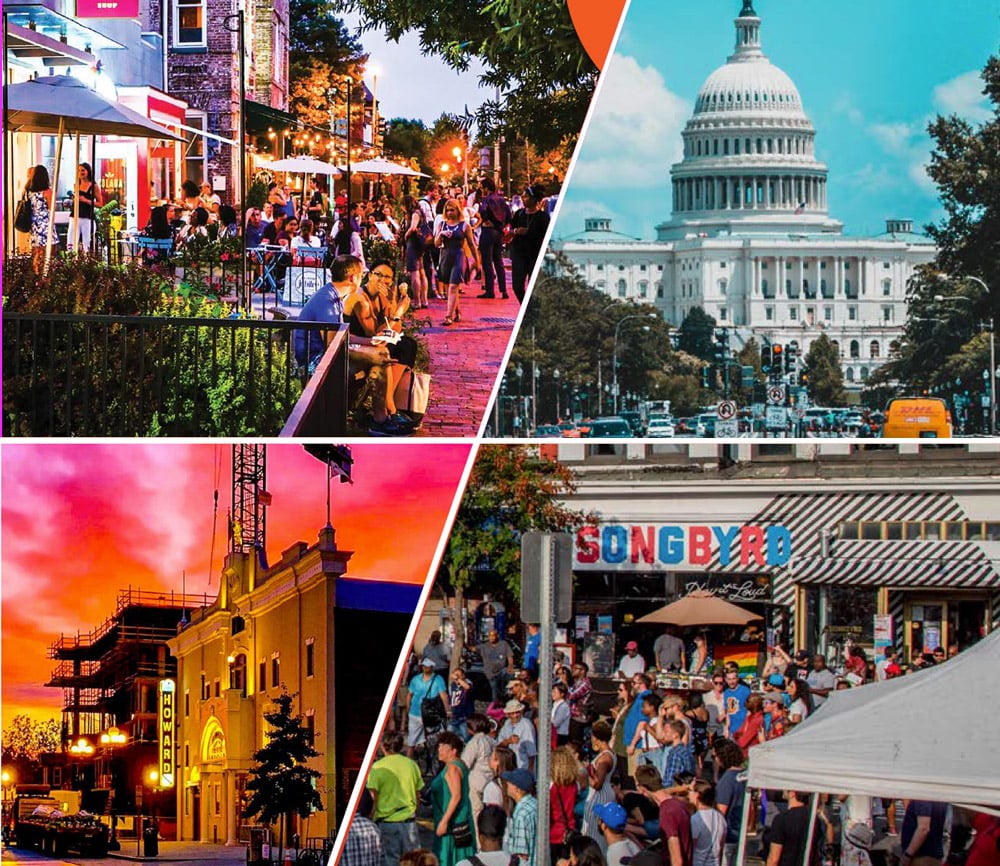 Millions of
Touchpoints
Sponsorship opportunities include the WAMU and DCist platforms that provide 3.2 million monthly touchpoints combined.
Sponsorship lets you market to our highly engaged and influential audience with the added benefit of fueling independent and mission-driven journalism — which is essential to a strong community.

Consistently ranked a top D.C. station and one of the country's most listened to NPR stations.
826K+ listeners/mo.1
705K+ page views/mo.2
248K+ active users/mo.3
44K+ social followers

D.C.'s go-to source for news and entertainment. (Acquired by WAMU in 2018.)
1.5M+ page views/mo.2
845K+ active users/mo.3
51K+ newsletter subscribers
600K+ social followers
1. Nielsen Audio PPM, Washington D.C. Metro, Jul 2022-Jul 2023. Mon-Dun 6a-12m. 18+. 2. Google Analytics, monthly average Mar-Jul 2023. 3. Google Analytics, monthly average Mar-Jul 2023.
Our Audience Takes Notice & Action
84%
of listeners take action in response to a public radio sponsorship message1
72%
of listeners hold a more positive opinion of a company that supports public radio1
68%
of listeners prefer to purchase products and services from public radio sponsors1
91%
of subscribers consider WAMU and DCist newsletters to be credible sources of information.2
1. Kantar / Lightspeed, NPR State of Sponsorship Survey, Jun 2023. 2. Research Narrative, WAMU Local Programming Survey, 2023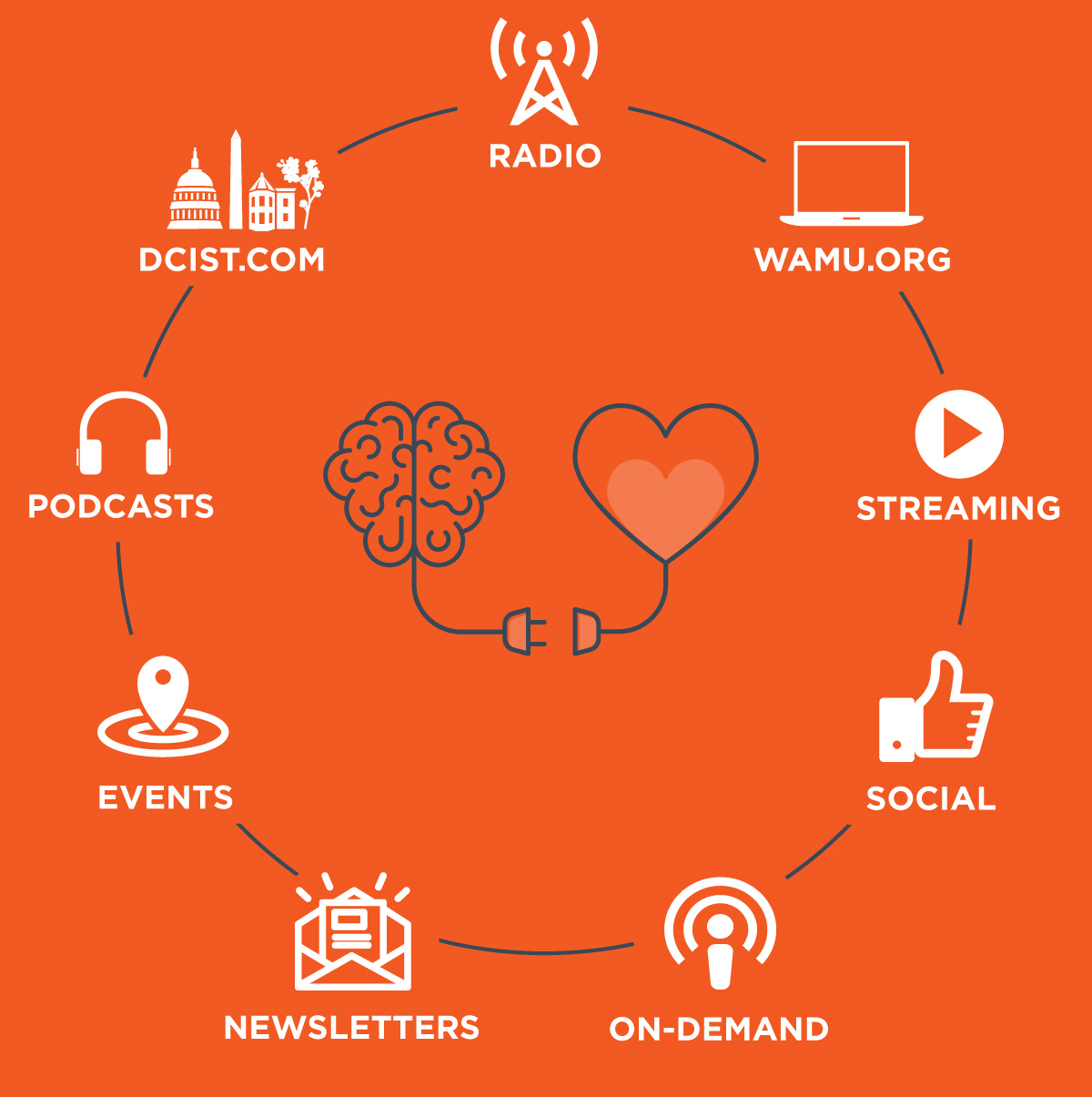 Win the Hearts and Minds of Brand Influencers Across the Region
WAMU and DCist sponsorship amplifies your marketing message beyond words. Our ecosystem of communications channels ensures our ever-engaged audience is easily reachable and responds favorably.
A multi-channel approach is an ideal strategy for driving event attendance, recruiting, promoting CSR and building positive brand awareness.
The Brilliance of Simplicity
Connecting with our audience of action-takers is as easy as 1, 2, 3.
You and your sponsorship expert craft the perfect marketing message and medium to resonate with our audience.
Your messages are strategically placed across our powerful mediums, including radio, podcast, digital ads, newsletters and more.
The built-in halo effect means the positive association our audience has for our station transfers to your brand.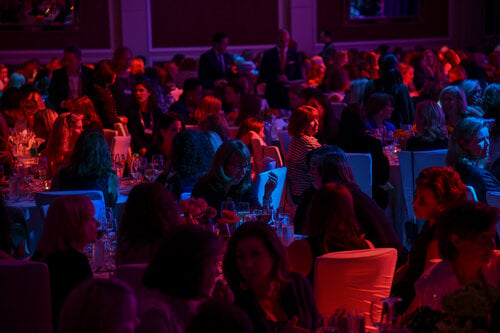 Our Content Captivates Our Audiences (and Yours)
WAMU and DCist inspire influential Washingtonians to advance ideas, products and services within their professional and personal networks.
Government
Comprising federal government and associated private sector personnel, over 90% of our audiences appreciate related content.
Arts & Culture
Passion for arts drives attendance, donations, and creativity, with over 71% of our audiences eager to learn more.
Education
Prioritizing education and lifelong learning, over 53% of our audiences consume education-related news and stories.
Business
As business owners and decision-makers in professional careers, over 51% of our audiences prefer business-focused content.
Public Health
Concerned about public welfare, over 80% of our audiences follow health news.
Science & Technology
Innovating science and technology, over 65% of our audiences value this topic.
Source: News interests of WAMU and DCist donors and subscribers, a private study conducted by Research Narrative, 2023